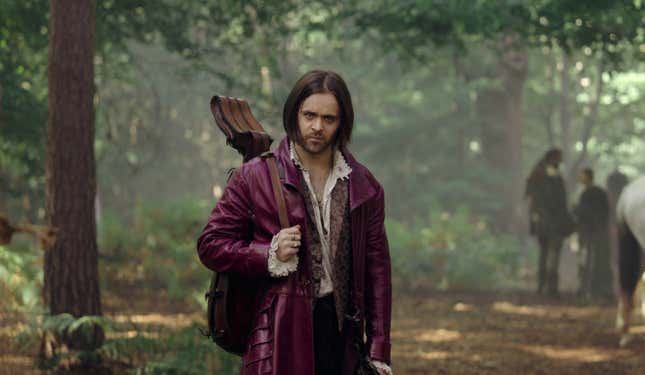 Prepare for The Witcher Netflix series discourse to get even more insufferable—Witcher fan site Redanian Intelligence crunched some numbers and reports that viewership has dropped 30 percent between Season Two and Season Three.

The Witcher 3 Meets Tense Roguelike PvE Card-Battling In Rogue Mage
Read More: The Best And Worst Witcher Season 3 Looks
Now, before you start regurgitating the "Henry Cavill is leaving because he didn't like the direction of the show" argument that is all over the internet, let's look at some details.
The Witcher Season Three Netflix views
First, The Witcher Season Three is split in two parts, with the first half debuting on June 29. The rest of the season won't hit Netflix until July 27, so it could be that some viewers are waiting to binge the entire season at once.
Second, the way in which Redanian Intelligence calculated viewership needs explanation, as it can be very confusing. Netflix used to only release information based on how many hours a season has been viewed by people across the world, which naturally favored shows with longer length episodes and more episodes per season. Now, however, Netflix divides viewed hours by the season's overall runtime, so the lack of a second half of The Witcher Season Three doesn't affect the way viewership is calculated.
According to Redanian Intelligence, The Witcher Season Two had 310 million hours viewed within the first ten days of its release, and if you divide that by its official runtime, that's 41.8 million views. Volume One of The Witcher Season Three had 139.5 million hours viewed within the first 11 days of release. And if you divide that by its runtime, it's gotten 29 million views—a 30 percent drop.
Now, I myself have wondered if The Witcher can survive Henry Cavill's departure, and I can't deny that the most recent episodes have felt bizarrely edited and therefore confusing (there's a reason Kotaku's Luke Plunkett thinks it needed a map). But, I believe the series still shines whenever it remains focused on the trio at its center: Geralt, Yennefer, and Ciri. I don't think the show deserves the ire it's getting, but it's unsurprising considering how often Witcher superfans are cis, white, straight dudes who are still mad that Philippa Eilhart is Black in the show.

Either way, I'm still gonna tune in for the second half of The Witcher Season Three, as it will cover some of the most intense, crucial moments from Andrzej Sapkowski's novels. Even with Jaskier's horrible wig, I remain a Witcher apologist.